In the early months of 2020, when all the theatres were shut down as an effort to slow down the spread of the novel coronavirus, cinema lovers were heartbroken! People reminisced about the days when they would walk down the stairs in the dark halls of chilled theatres, holding buckets of popcorn and soft drinks in their hands, all set to be taken aback by the grandness of the big screens and mind-blowing sound effects! We made you nostalgic, did we not? Even though there is nothing in this world that has remained unaffected by the pandemic, we are strong believers of the saying "there is sunshine after the darkest of storms", and so is our film production industry! So, read along to know what the post-covId era has in store for one of our favourite industries!
An overview of the effect of Covid-19 on Film Production
We, at Varnan are a part of the big family called 'the lovers of films and film making', and like us, film production companies all over the world, experienced an upheaval during the covid-19 pandemic. Anyone working in the industry, from trucking companies to celebrated celebrities, were initially unclear about how the film production industry will adapt to this major change. But, it is a known fact that it is hard to stay away from something you love, and so everyone at this larger-than-life family did some brainstorming and rose to the occasion, keeping the coronavirus in mind and gravitated towards OTT (over-the-top) platforms like Netflix, Amazon Prime, Hotstar and many other amazing online streaming services.
Contrary to what people thought would happen to the importance of the film industry in hard times like these, everyone from the corporate giants to small businesses realized how important films are for all kinds of purposes- be it corporate films for business and brand promotions or high budget Quentin Tarantino movies to boggle our minds! Films have become a way to attract the audience towards your ideas, now more than ever, and we won't deny that a lot has changed, but it is not entirely for the worse, let us see how
Future of the Film Production in the Post-Covid era
As the restrictions are being eased all over the world, after n number of lockdowns and various global curbs, film production industries are rejoicing. They have started to see how the post covid era might be light on their pockets despite the covid protocols that they have to strictly adhere to.
 

India being the largest producer of films in the world, is evolving at an impressive pace when it comes to movie and film making, as it realized how the number of subscriptions on online streaming services surged during the pandemic. More and more corporate companies are choosing to promote themselves using short films, feature films, animated videos, explainer videos and likeness, which is helping them increase their customer base!

Shootings are being done in offbeat locations, rather than in metropolitan and populated cities, to prevent overcrowding. This also gives film enthusiasts the opportunity to get more in touch with their creative side, and we understand how important that is! Film creators have also started to cut the cost of creating sets by deciding to shoot in real locations instead. We call twice the fun!
As a lot of the potential audience spends a considerable amount of time on SVoD (streaming-videos-on-demand) services, these platforms are also used by people to make themselves and their business visible to a vast and diverse crowd, by posting their advertisements. These advertisements could be a teaser from a pilot episode of a series or a gripping visual from your product's promotion video!
Choosing OTT and online streaming services as platforms to release documentaries, short films, movies, and series of any genre guarantee more global exposure and recognition for the content than it did in releasing the similar content just in theatres.
In the words of Anne Bronte "there is always a but in this imperfect world". For there to be an upside to something, there has to exist a downside, don't look at us, we do not make the rules!
Capital and investment is the first catch here. After most of the film production companies were shuttered down and film shootings halted, a major chunk of people from the industry lost money. This might mean a decline in the hiring of crew members for movie making. Makeup and costume artists might not be available on the sets at all times and there will be a significant reduction in the number of people on sets.
The duration of most movies could be reduced to two hours. Meaning, if "The Godfather" had to be shot on this day, there would be six parts instead of three!
Standalone theatres will have to bear the losses till the situation becomes normal or at least close to normal.
The cheque given to actors and other talented artists may contain a zero or two less! Now, to us that might not seem like a lot, but empathy takes people a long way!
A significant portion of the tourism industry's revenue depended on the influx of artists and movie makers for shooting purposes. So, pockets of business depending on tourism related to film production may have to stay tight for longer!
As the duration of the movie is reduced, one might expect the number of shooting days to be reduced too, but alas! In most of the countries a specific time period within a day is assigned to the production houses to finish their shooting. This will slow down the process and take longer to finish and perfect a film!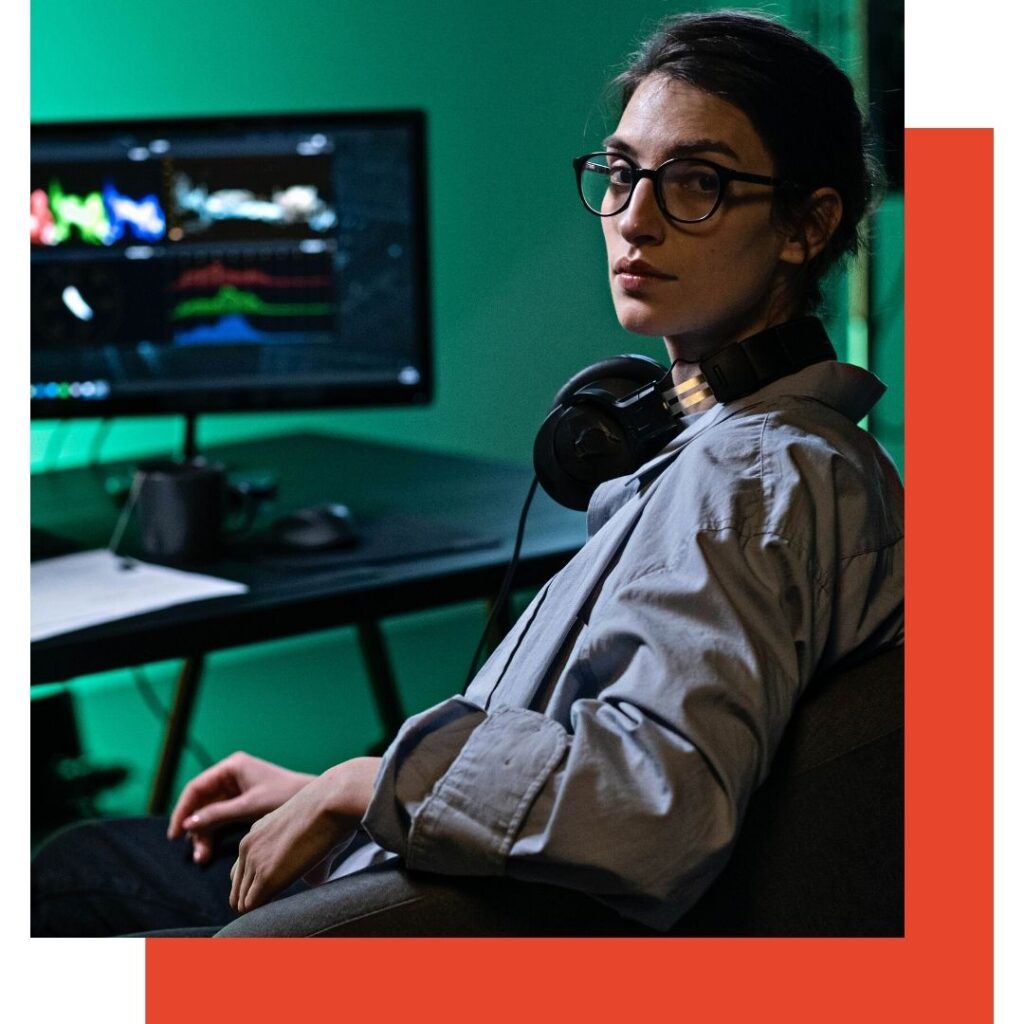 If everything has changed for good or bad, then what is the same?
Covid-19 may have stomped all over the film production industry, but what remained the same is the immense love that people are still showing for films. Films were loved then, films are loved now, and they will be loved forever! Films are a way to reach people's hearts through their eyes! We do not want to sound melodramatic, but being extremely passionate about films, we cannot help it! We never get tired of expressing our love for what we do, but will continue the same in our next blog, so stay tuned!