Tips 'N' Tricks to Boost Your Film Production House in Delhi
In today's fast-paced commercial environment, everyone is working really hard to attain their objectives. Because of the rapid growth of digital platforms, competition has grown fierce, which is why it is critical that customers/clients be aware of and remember your products and services! Let us ask you a question- do you think it's true that seeing is believing? If yes, you would be glad to know that It has been demonstrated that corporate films have a greater persuasive power than spoken communication or hearsay. The significance of a corporate video is that it persuasively provides value to your products or services! But sadly, there is a catch, and the catch is that if you own a film production house in Delhi, the third biggest city in the world, with a population of over 3 crores, and hundreds of talented people and businesses, you have to work extra hard to stay at the top of your game.
As one of the corporate film makers in Delhi, you might be doing everything right and yet end up seeing a stagnation in your growth. At times like these, there are certain things that you need to do, avoid and inculcate. Being corporate film makers ourselves, we can say by our experience that these tips really help! So, let us dive in! 
Tips that will come in handy for every film production house in Delhi
Corporate filmmaking is a complex process that necessitates a thorough understanding of the various components of filmmaking, as well as the company's goals and objectives. Scripting, cinematography, directing, and costumes are all part of the practical side. It also needs continual adjustments in order to convey what you want to say to the audience and how to convert effectively. Corporate filmmaking has a variety of learning processes, and here is how a corporate film maker in Delhi can maximize their potential:
Know what you're excellent at: The field of filmmaking is wide. To begin, choose where you may proceed with and which line corresponds to your level of quality. You could be talented in editing, scripting, camera work, or directing. For a film production house in Delhi, expertise in one area may be able to assist it develop even more in the final phases of manufacturing.
Determine the company's goals: Being a corporate film maker in Delhi, this aspect is critical to the success of a firm. All critical information, such as the company's objectives, aims, ideas, and accomplishments, must be presented to the client in a transparent and sensible manner. These goals allow clients to understand the company's purpose and position.
Don't dismiss criticism: No one is born a prodigy since learning begins with criticism. If you receive negative feedback on your corporate film, consider it a reward for progress since you will be able to avoid making the same error in your future project. You will refine your approach to better movie production if you continue to prevent mistakes.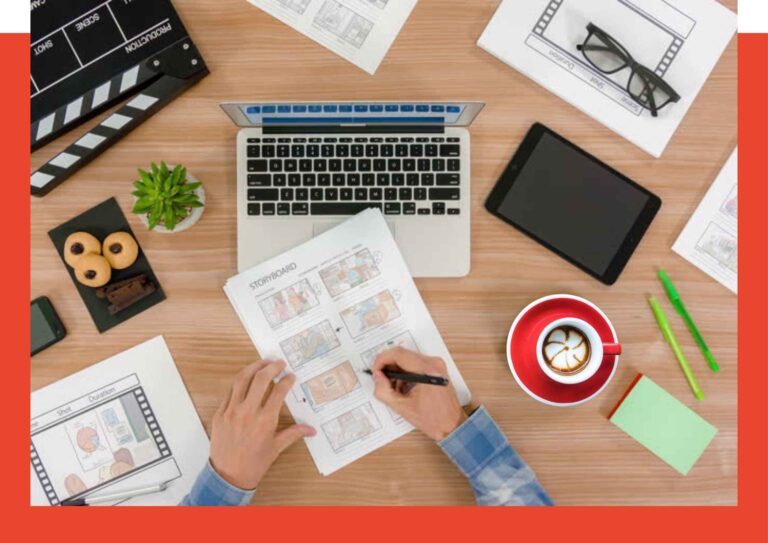 Consider the following difficult scripts: Accept some challenging scripts since normal filmmaking will not expose you to different concepts and refute. When you learn to manage challenging screenplays, you will gain a significant advantage over other corporate filmmakers in Delhi since difficulties must be overcome rather than dismissed.
Try something different in your scripts to reinvent filmmaking: Don't follow in the footsteps of others since individuality is always valued. A film production house in Delhi will come up with an uncommon concept that even the audience would find difficult to comprehend. Such twists and turns in a business video will make it fascinating to watch and keep the audience's attention.
Collaborate with a talented documentary filmmaker: Art movies offer a wealth of educational opportunities. While proper equipment, lighting, backdrop, and camera are necessary, a creative corporate film maker in Delhi can teach you how to turn your image into an emotional connection. Working as a helper under such a person will improve your talents in the long term.
Upload your material on YouTube or Vimeo: YouTube is a great location to put your videos, but you can always go to the premium Vimeo site and post video content that a lot of people will watch, allowing you to tap into a local audience while also learning about the quality of your work.
Make a mental note of your work: Make a list of all of the critical tasks you have on your plate. There are some jobs that require immediate attention, and if you fail to do so, you risk squandering your staff's and others' time, because time is crucial for a film production house in Delhi. Because of the expected multitasking, prioritizing your work on a note will make things a bit simpler to do and accomplish.
Corporate filmmaking is a combination of science and art. The field of corporate filmmaking is a rather specialised one. Without prior specific expertise and skill set, a filmmaker cannot become one of the best corporate filmmakers in Delhi. Don't let your efforts go to waste if you're putting in the effort! Make the most of your corporate videos by using them to develop your film production house in Delhi. People in today's world don't have time to visit your company, therefore your work will speak for you and your firm. So, don't let any possibilities for growth pass you by! Apart from this, if you need to tell your story to someone or need someone to tell your story for you, you can always count on us! Keep looking forward to similar insightful content from us!